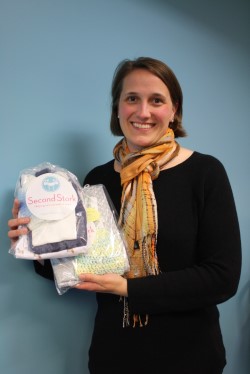 Lisa is a regulatory consultant in the medical device industry working to get innovative tools and treatments approved by the U.S. Food and Drug Administration and into the hands of doctors and patients.
  In addition to her position on the board, Lisa also serves as Second Stork's Surplus Coordinator for which she developed and maintains a network of Twin City organizations who can use surplus newborn supplies from Second Stork's inventory. This effort serves additional families in need, while maximizing warehouse storage space and keeping surplus materials out of landfills.
A Wisconsin native and graduate of Marquette University, Lisa lives in Saint Paul with her husband Kevin (also an MU graduate) and their three sons. They enjoy spending time with extended family and friends, trying foods from around the world, traveling, bike rides, and state parks.