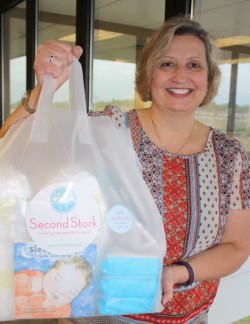 Sharyl Kaufmann is currently an IT Quality Assurance Delivery Manager at Blue Cross Blue Shield of Minnesota. Prior leadership positions included US Bank and Deluxe Corporation focusing in Quality Assurance, Application Software Testing and Project Management.
Volunteerism is important to Sharyl and her family. She was a Girl Scout Troop and Service Unit leader for 12 years. Sharyl and members of her extended family currently plan and prepare meals several times a month at the Minneapolis VA-Fisher House.
Sharyl is a graduate with a BS from University of Wisconsin – Stout and a Masters in Project Management from George Washington University. Sharyl and her husband Steve reside in Saint Paul where they both grew up.