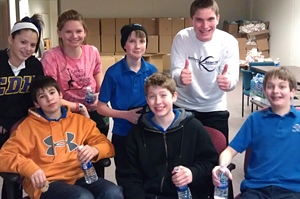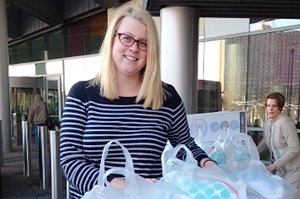 ---
Why Second Stork?
Each year, thousands of new parents across the Twin Cities are stretched to bring their baby home from the hospital with even the most basic supplies such as diapers, cribs, clothing, receiving blankets and other essential items.
Founded in 2009, Second Stork is a Minnesota nonprofit that fulfills this real, immediate need by providing those critical items free of charge with no strings attached. Second Stork is not religious or political in its mission or operations, and works in ways to always respect the dignity of people in need.
To do so, Second Stork relies on the judgment of hospital staff- those on the front lines that see need first-hand.  We started 2015 serving 18 Twin Cities hospitals and ended the year at 43 hospitals across the state.  We provided 1219 families with diaper/supply packs and gave away 216 life-saving portable "Play Yard" cribs.